Bull RUN INFO PAGE
THE MERRILL LYNCH BULL RUN TO BENEFIT TATUM'S BAGS OF FUN
DATE: Saturday, September 10, 2011 - 8:30AM Start Time
LOCATION: Park Tudor School, Indianapolis, IN
EVENTS: 5 Mile Run, 3 Mile Walk & Kids activities
BENEFIT: Tatums Bags of Fun is a 501(c)(3) nonprofit organization that distributes backpacks filled with $300 worth of age-appropriate games, toys and activities to every newly diagnosed pediatric cancer patient at Riley Hospital for Children, Riley Hospital at Clarian North and Peyton Manning Childrens Hospital at St. Vincent. It is estimated that over 300 children are diagnosed with a form of cancer each year in Indiana. Since August 1, 2008 Tatums Bags of Fun has distributed over 750 Bags of Fun to well-deserving pediatric cancer patients in Indiana.
Tatum Parker
Tatum Parker is a 10-year old fourth grade student at Spring Mill Elementary School. Tatum was originally diagnosed with Ewings Sarcoma in her right femur on July 19, 2006 She endured a years worth of chemotherapy and three major surgeries to remove the tumor. She was cancer free for eighteen months until it returned in her right lung in November 2008. She endured another years worth of chemotherapy along with twenty-five radiation treatments. She is once again cancer-free! It was Tatum's wish to give back to her "cancer friends", so we started Tatum's Bags of Fun to bring hope and a smile to each child faced with one of life's toughest challenges- fighting cancer.
ENTRY FEES: $20 per entry - pre registered / $25 event day entry
NEW FAMILY RATE: The first two family members are $20 each and each additional family member is just $10.
PACKET PICK UP: You may pick up your packet or register late on Saturday morning at the event site from 7AM until 8:20AM.
TECH SHIRTS: Each person that is pre-registered will receive a nice high-quality tech shirt (short sleeve) - Those that register on event day are not guaranteed a shirt or the correct size (first come first-serve).
AWARDS: Top overall places receive separate awards - Age group awards will be awarded in 5 year increments.


-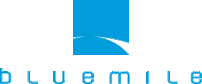 -

-