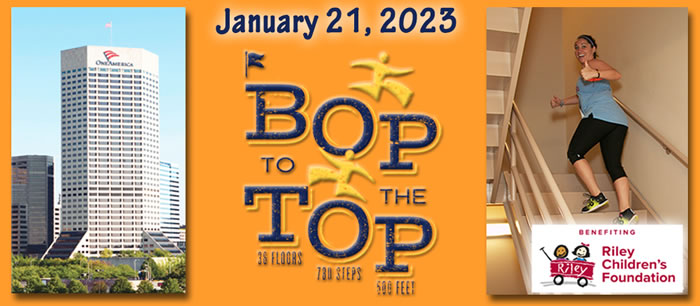 Can't make it to the race? Climb VIRTUALLY from January 21 - 31! We'll even mail your shirt to you*!

At the end of January, we'll send you a link to submit your total results.

*The shirt guarantee deadline is January 13. Shirt availability may be limited after this date.

If participating virtually, be sure that you
select the VIRTUAL CATEGORY!
Challenge yourself to climb as much as you can, and track your progress in the following ways:
- Flights
- Stairs
- or Total time

Here are some ways you can climb:
- Step mill
- Stair climber
- Jacob's Ladder
- Outdoor stairs
- Parking garage stairwell
- Permitting indoor facility*

*Gaining permission to use any public/private facility is the responsibility of the registrant.
Shirt Mailing
If you are competing VIRTUALLY, your shirt will be mailed late-January! We will mail to the address you registered with, and will NOT re-shipped if sent to an incorrect address. THE DEADLINE TO UPDATE/CONFIRM YOUR ADDRESS is January 27! If necessary, e-mail Jason@TuxBro.com
Submit Your Results (optional)
Want to see how you stack up against your competition? Track your effort from January 21-31 and submit your results to us!

Results can be submitted for the following categories*:
- Total flights climbed (use 12 steps/flight, if estimating)
- Total stairs climbed
- Total minutes spent climbing

*A link to submit your results will be posted here, on January 21!

Submitting results is 100% optional, but we would love to hear how you did!

Final results will be posted on February 1 to http://www.tuxbro.com/results.html

Please note: Awards will not be offered for virtual participants.


For sponsorship inquiries, contact Meg Osborne at meg@megpromo.com!