Course Maps
Transition Area
The transition area will be located in Morse Park, near the beach and swim exit.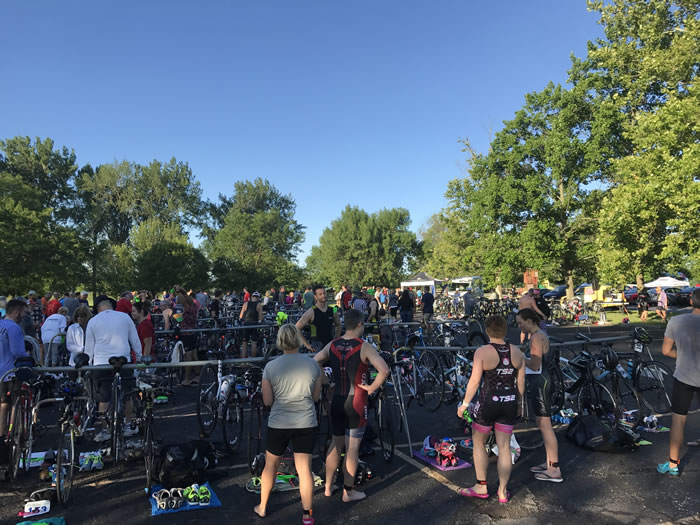 Duathlon
The first run leg of the Duathlon will utilize the first mile of the run course. Participants will run out and then back to complete the 2 miles and then continue on the rest of the event with the triathlon participants. (See map under the Run section below)
Swim
The swim portion will start and finish at the Morse Park beach house. The swim start will consist of a time trial format, based on swimming ability. An Elite Wave will start first. Elite athletes will only be eligible for overall awards, not age group awards. 

After the Elite Wave, participants will line up in order of their bib number and enter the water one at a time every two seconds. Your time will not start until you cross the timing mat, just before entering the water.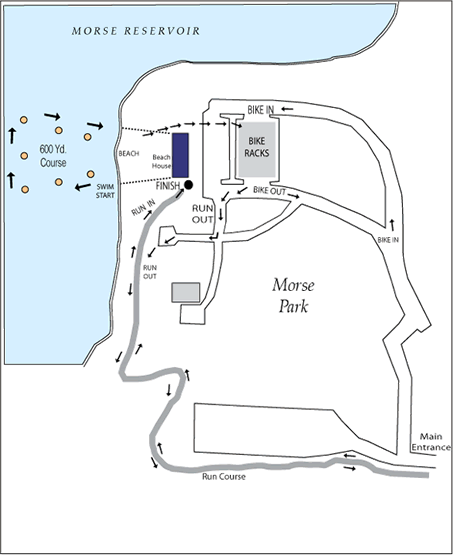 Bike
The bike course will consist of a 15 mile loop around the Morse Park/Noblesville area.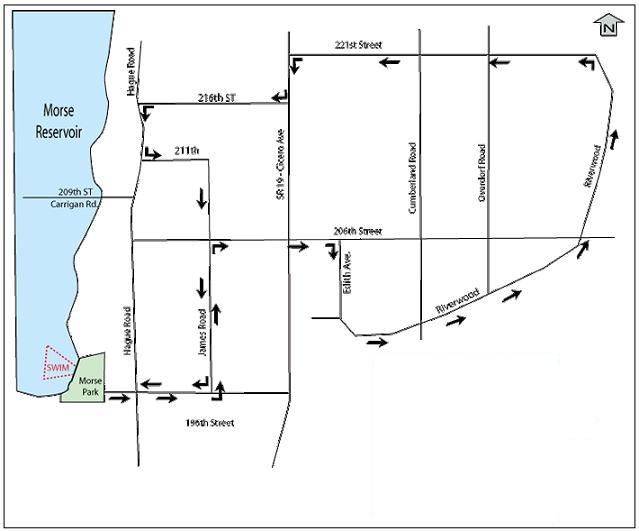 Run
The run course will be an out-and-back, traveling through the park, onto 196th street, and south, onto Hague Road.